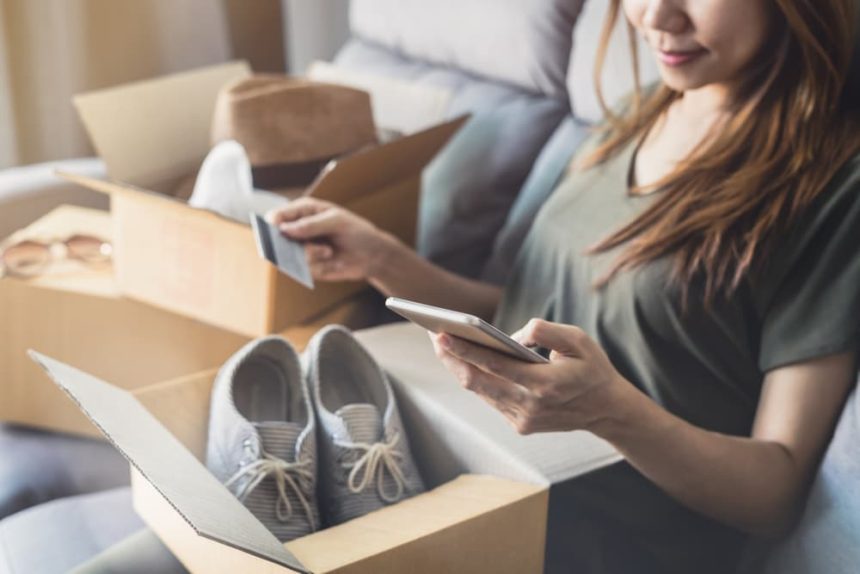 ---
Customer's experience of your brand is critical to their decision whether to buy from you again. That experience can encompass everything from packaging to in-store service, brand advertising to social media buzz. But it's the customer's post-purchase experience that seems to be one of the most important influences on their decision whether to buy from you again. In fact, 86% of customers say post-purchase is the main factor affecting whether they'll choose your service again.
Perhaps it's important to customers because this is the point in their relationship with you when they feel most powerless.
Consumers presently enjoy a great deal of power in their relationship with brands; they have greater vendor choice than ever before in many sectors, they have the ability to organise themselves into interest groups via social media and the ability to challenge brands publicly via online reviews. After the purchase is complete, some of that power is diminished – particularly if they are buying online.
It's when the customer has completed an online purchase but not yet received their item that they may feel most vulnerable. Perhaps that's why it's this stage that's most vital to maintaining their confidence in your brand.
This period is known as the anticipation window. Remember, customers buying cross-border may be particularly anxious during this phase of their brand encounter. Meeting their need for reassurance during this critical period may strongly influence their likelihood of buying from you again in future.
What's the solution?
Offering a strong brand experience that meets the particular needs of customers post-purchase is vital to ensuring they feel confident and reassured. You must offer a robust returns process and satisfy their needs for any support contact with you.
If there are any problems post-purchase, make sure they're addressed swiftly and meet (or exceed) consumers' expectations. You also need to make sure any returns process offered is going to satisfy your customer.
Transparency is particularly important to customers post-purchase and in the anticipation window. This means keeping them up to date on the process, whether it's fulfilling a custom order or offering tracking that keeps them abreast of delivery.
Customers are particularly eager to be notified during this period, so they are more likely to sign up to text alerts or click tracking links to check on the dispatch process. In fact, a customer will check on the delivery tracking page an average of three times.
RELATED: Cracking the eCommerce 'Last Mile' Conundrum in Emerging Markets
Another winning strategy is to reach out to customers and ask them if they're happy with their purchase. If this communication is personalised, it can have added value to the customer and help to strengthen the relationship.
Reaching out to the customer not to try to sell them anything but simply to check they are happy tends to be a good way to charm them at low cost.
Handling failure
Although businesses don't like to dwell too much on what happens when things go wrong, this is a mistake that can cost repeat sales. Things can and do go wrong in retail and how you put that right can really help not only resolve the situation but even turn it around. If you impress the customer with the way you handle something going awry, they're actually more likely to trust you and favour your brand again in future.
Narvar research shows how important it is to immediately admit when there's a problem with a customer order. A whopping 98% of customers say they feel better about a company if they are notified immediately of any problems with their order. UP! Your Service has some great advice on how to 'bounce back' customers after something goes wrong.
Customers don't just engage with your brand after purchase when things go wrong. They're also likely to return items for other reasons, such as the item not being quite right for them. Having an easy returns process is critical to the customer experience. From Narvar's survey alone, 70% of customers say an easy returns process would make them more likely to buy from a brand again.
Brands have been sucked into a discounting culture that's massively damaging to both brand equity and profit margins. But customer loyalty isn't generated through discounting. In fact, fickle customers are more likely to shop around for another good deal elsewhere.
Rather than reaching out to customers only with discounts and other offers, it's important to segment your audience and reach out at particular touchpoints that are not promotionally-driven.
On a practical level, having a robust engagement strategy in place that is not driven by promotions depends on having integrated systems and an email platform that supports segmentation. You'll need to ensure you can segment your audience at particular touchpoints across digital, mobile, in-store, online and social media.
For many organisations, that can seem an almost insurmountable task. That's one of the reasons why brands are resorting to the same tired old discounting strategies rather than really working on lifecycle marketing. But all the evidence points to the fact that focusing on the customer's post-purchase needs is a sure-fire way to win repeat business.
Written by Demetrius Williams
Demetrius Williams is a Digital Marketing Specialist at TranslateMedia and has previous eCommerce experience working with a number of luxury brands in the fashion and beauty industry. He enjoys photography, binge-watching Netflix and can often be found roaming around London with a camera in his hand.
---
Related posts